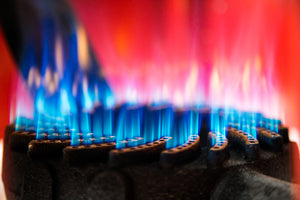 Never Run Out In The Middle Of Grilling Again
...and it's less expensive!
Our Tanks Are Filled To The Max! Enjoy Our New Price Of $19.99
Get A Tank
We recommend you order at least 2 tanks to start. When one runs out, we'll swap the empty tank with a full one, while your other full one is already in place and doing it's job. In the future, select "Swap A Tank" to continue service.
Swap A Tank
Ready to swap out one or more tanks? Just add this order to your cart and we'll schedule your delivery! As long as you have already purchased a tank, you can select this product and complete your order. If you purchased more than one tank on your original order, we sent you a discount code you can always use on Swaps!
DO NOT PURCHASE THIS OPTION UNLESS YOU HAVE ALREADY PURCHASED AT LEAST ONE TANK.
Propane Safety and Quality Without Compromise
Sure, we offer the convenience of on-demand propane delivery. And yep, our propane is cheaper per tank than refilling tanks yourself. But none of that matters without our continuous focus on propane safety. Our tanks, our delivery methods, and our helpful articles on the safest way to use propane assure that your residence or business will benefit from our quality propane service for years to come. In this month's article, we cover the basics. And if you ever have any questions at all, we'd love to hear from you. Simply
contact us
through this website and we will be glad to help!